Amorphous Powder
Basic characteristics
Compared with conventional materials , amorphous material shave nique properties in many fields:
Amorphous soft magnetic powder has the advantages of high permeability, low loss and good temperature stability.
Amorphous soft magnetic powder can slso be used as absorbing and shielding material to eliminate electro-magneticinterference or"stealth" from the environment.
Amorphous powder material is also applied on surface coating because of their advantages of very high hardnesss, wear resistance, and corrosion resistance, etc.
Amorphous powder alloys and their specification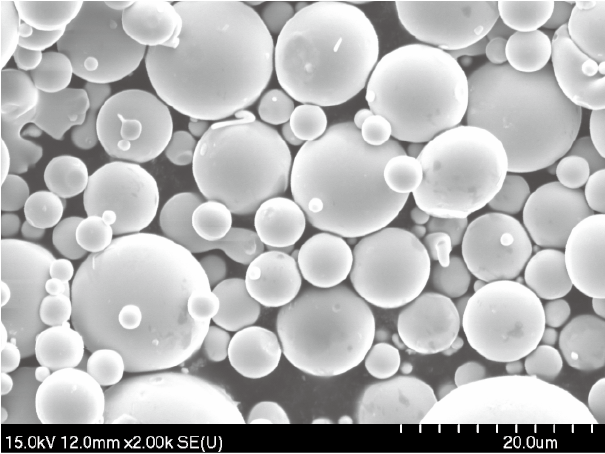 SEM of FeSiB Amorphous XRD of FeSiCrB Amorphous powder XRD Showed 100% Amorphous